Southend Gymnastics Academy
Southend Gymnastics Academy offers an inclusive, encouraging environment for children to enjoy the sport of Gymnastics. The club caters for children from reception through to secondary school age.
Multiple disciplines of gymnastics are offered, including Tumbling, Rhythmic, Recreational, General Gymnastics, Team Gym, Artistic, Acro and Trampolining.
We run both term time clubs and whole day workshops within the holidays.
The club's headquarters are located in the grounds of Thorpe Hall School. We are uniquely able to offer children of all ages and abilities a fun, enjoyable and varied gymnastics experience. The headquarters boasts a carpet area, tumble track, a 14m x 14m rhythmic carpet, high bars, beam, vault and many other training aids to get the most from the gymnast's development.
We follow British Gymnastics core proficiency scheme and the advanced proficiency awards.
Children will have the ability to stay at recreational level or to progress onto competitions.
When booking a taster session, this automatically reserves you a space on the course. You have the opportunity to enrol onto the course through the club after the taster. Once enrolled in the course, you do not need to sign up termly, you keep your space and just renew your fee's termly.
Please contact admin@energizeessex.co.uk for a FREE trial session outside of our free trial week dates.
Our free trial weeks take place at the start of each half term and will be displayed on this page to book into, these spaces reflect the spaces we have left on those evenings within the club.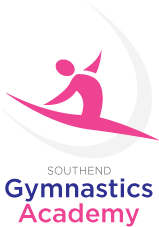 HOLIDAY CLUB DAYS IN GYMNASTICS Based at Thorpe Hall School